Body Contouring Services in Huntington Beach
We all have areas of our body we'd rather not have, areas that seem to persist despite the time you spend on your workouts. Love handles, muffin tops, other unsightly fat deposits can be embarrassing and make you feel as though it's impossible to look your best. Body contouring with SculpSure can provide lasting results. This non-invasive treatment gently uses laser energy to target fat cells. And it's fat loss, not weight loss. SculpSure ensures you actually lose fat cells so they don't come back.
Think SculpSure might be the solution for you? Contact our team at SoCal Lazer & Medi-Spa to schedule a consultation. We'd love to discuss your goals and recommend a treatment plan that will get you the results you want.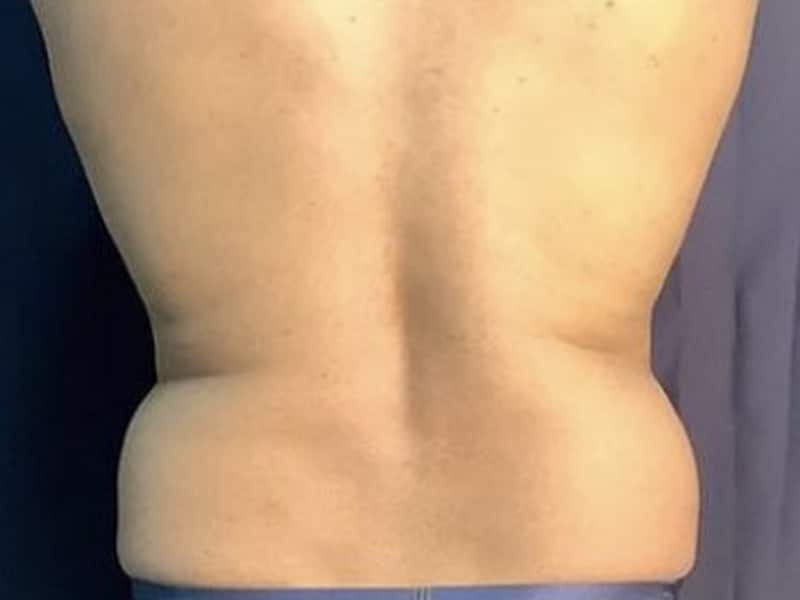 What Is SculpSure Body Contouring?
Watching your diet and maintaining an exercise regimen helps with weight loss, but the fat cells remain, leaving stubborn areas of fat that resist the most strenuous workouts. SculpSure is an FDA-cleared, innovative fat loss system that targets fat cells with laser energy. This energy heats the fat cells which irreversibly damages their structure. The damaged fat cells are then processed by the body and flushed out naturally through the lymphatic system.
The treatment is simple: you relax on your back as your SoCal Lazer & Medi-Spa treatment provider places four treatment applicators to the area around your targeted trouble spots. These applicators focus laser energy directly into your fat cells. The procedure lasts around 25 minutes, and your only job is just to lie there while up to 24% of your fat cells are eliminated.
Part of the procedure involves cooling the skin with cold air, which significantly reduces discomfort. If you're worried about pain, though, discuss it with your treatment provider. We can employ different methods to provide greater comfort during treatment.
SculpSure treatments are quick, with most lasting no more than 25 minutes. There is no downtime so you can resume your normal activities the same day.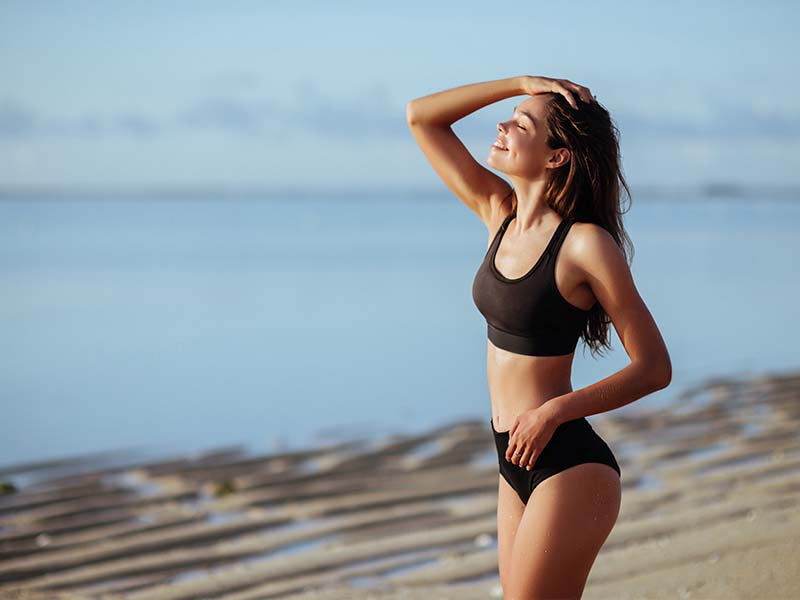 How Soon Does SculpSure Body Contouring Deliver Results?
SculpSure body contouring works fast, with some patients seeing results after just one or two treatments. Most patients, however, get better results with follow-up treatments. We recommend that problem areas be treated two or three times to remove troublesome fat and achieve the best outcome. During your consultation, we'll develop a comprehensive treatment plan designed to get you maximum results and help you meet your goals.
As your body processes the fat cells, you'll continue to see results. You'll lose fat cells week over week, reaching the treatment's goals at around the 12-week mark.
SculpSure Body Contouring in Huntington Beach, California
We're proud to offer SculpSure body contouring at SoCal Lazer & Medi-Spa. If you're looking for lasting fat reduction without surgery, contact our office in Huntington Beach. We look forward to discussing your goals for fat loss and what we can do to help you reach them.
Request An Appointment Today