RF Microneedling Treatment
Melasma and sun damage can affect people of all ages and all skin types. Sunlight's UV rays can damage the outermost layer of your skin and speed up the skin's aging process. Sun damage typically becomes noticeable when the sun's influence causes the skin to develop wrinkles, pigmentation, age spots, patchy skin, and in extreme cases – skin cancer.
Melasma is another common skin problem that causes dark, discolored patches on your skin. The condition is more common in women than men and is related to sun exposure, hormone therapy, pregnancy, and estrogen and progesterone sensitivities.
SoCal Lazer & Medi-Spa offers various options like a laser, chemical peels, facials, microdermabrasion, and skincare to target melasma and sun damage. During your consultation appointment, your medical provider will carefully listen to your concerns and recommend a treatment that best suits your needs.
RF Microneedling Before and After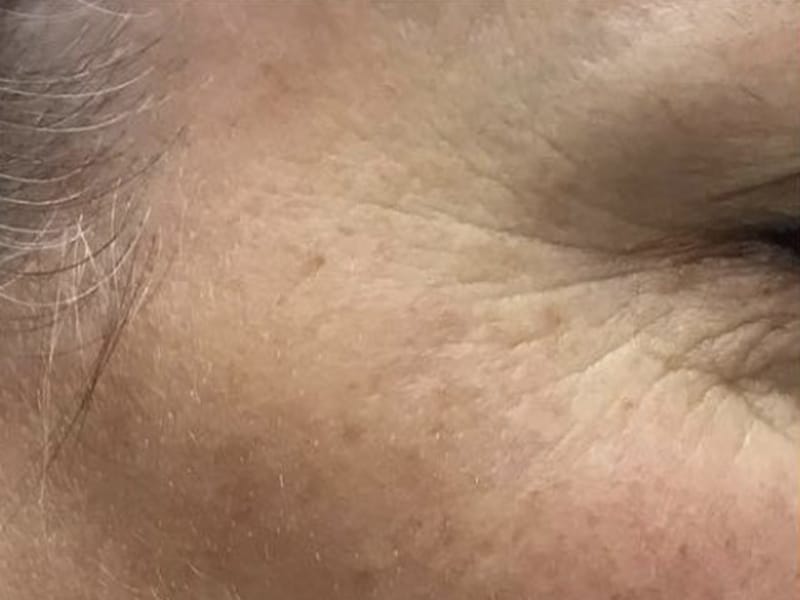 How Does Radiofrequency Microneedling Work?
At SoCal Lazer & Medi-Spa we use leading edge PiXel8-RF microneedling technology to tighten and smooth your skin. The PiXel8-RF microneedling device allows your treatment provider to prick your skin with extremely fine needles, which on its own prompts collagen and elastin production by stimulating your body's natural response. The added radiofrequency introduces heat, which increases the skin layers' response to the treatment. 
Your treatment provider will apply a local anesthetic so the procedure is virtually painless. In addition, the PiXel8-RF's Arctic Chill Cold Air System gently cools the skin during RF microneedling treatment, further reducing any possible discomfort.
The procedure generally takes about 30 minutes, and requires no downtime so you'll be able to resume your daily activities right away. You'll see plumper, smoother skin within a week or so after treatment, but will experience full results within weeks. Results typically last up to 6 months, so most people undergoing RF microneedling schedule follow-up appointments twice a year. Deep acne scars may take a while longer and require subsequent treatments to fully reduce.
What Conditions Does RF Microneedling Treat?
Microneedle RF treats fine lines and wrinkles, but is also used to treat a number of additional skin conditions, including:
Uneven skin tone

Stretch marks

Large pores

Sun damage

Acne scars

Surgical scars

Uneven skin texture
Facial skin laxity
Fine lines
Wrinkles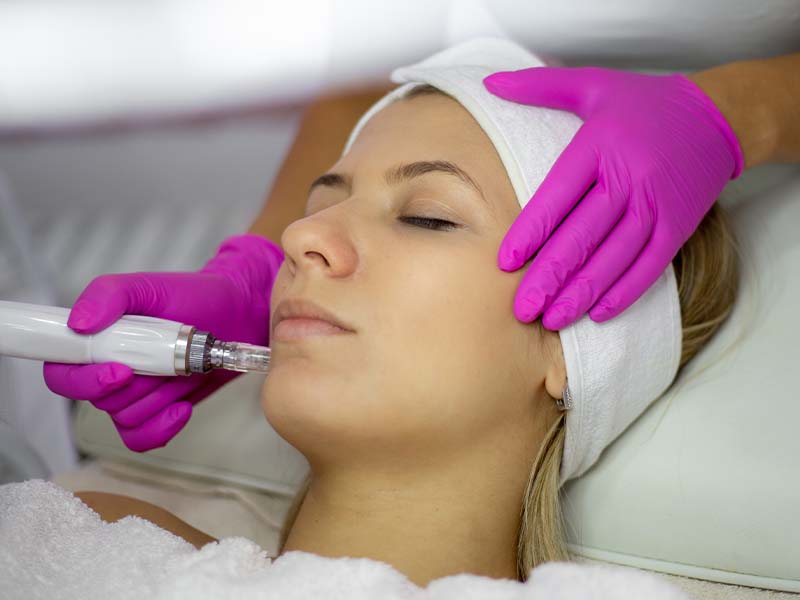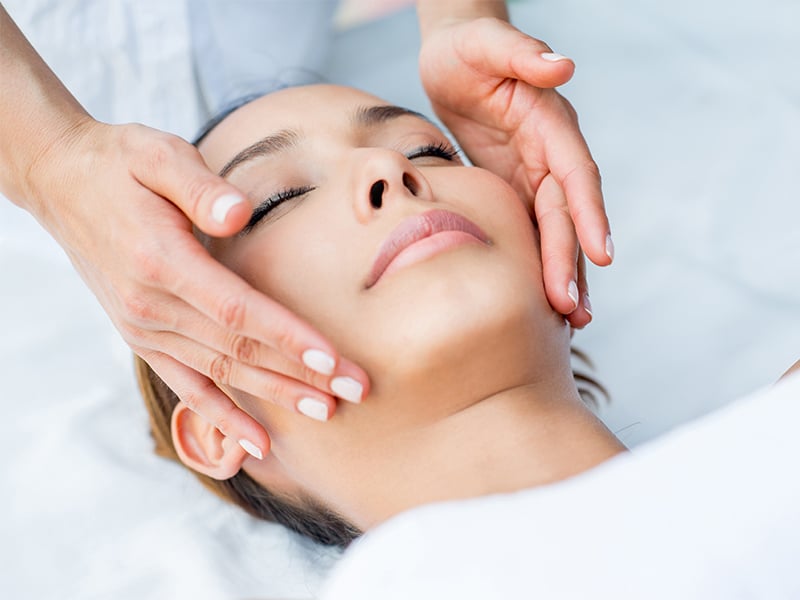 What Do I Need to Do After RF Microneedling Treatment?
There are a number of things you can do following radiofrequency microneedling treatment to care for your skin:
If you have any swelling or mild pain, apply ice packs.

Use only gentle soaps or cleansers following treatment.

Protect your skin from the sun with a high-SPF sunscreen.

Don't apply makeup for a day or so.
Your treatment team at SoCal Lazer will provide a comprehensive aftercare plan for you to follow after the procedure.
RF Microneedling in Huntington Beach, CA
SoCal Lazer & Medi-Spa provides RF microneedling to patients throughout the Huntington Beach & Newport Beach, California area. If you think RF microneedling may be right for you, contact us to schedule a consultation. We're looking forward to developing a treatment plan with you!
Request An Appointment Today