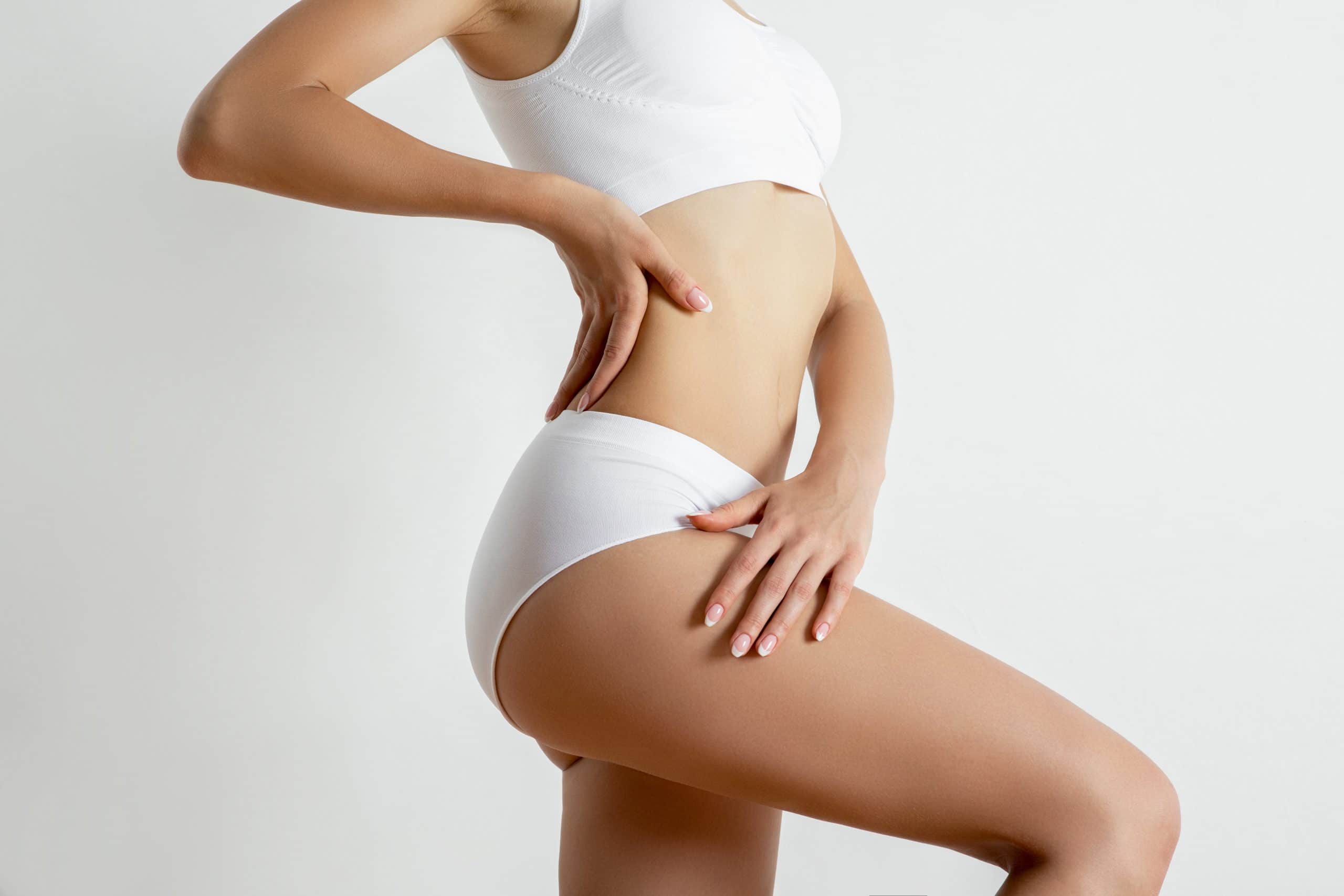 BeautiFill Liposuction and Fat Transfer 101
Many of us desire a more shapely body but have hit plateaus with stubborn fat. Sometimes, no matter how much we diet and exercise, certain areas hold on tight to that fat. Meanwhile, especially as we age, we lose volume in other areas like our face and hands. 
Trying to accomplish the proportions you desire can feel like an impossible balancing act. Many cosmetic procedures are either painful or use synthetic materials—or both. But that's where liposuction and fat transfer from SoCal Lazer & Medi Spa is different. We use the state-of-the-art BeautiFill laser liposuction system to gently remove fat from unwanted areas and repurpose it to add natural volume to others.
But what makes this system different from other procedures, like traditional liposuction or injectable fillers? And is it right for you? We're here to run down the basics of liposuction and fat transfer at SoCal Lazer & Medi Spa to help you get a better understanding of this exciting treatment.
What Makes BeautiFill Different from Regular Liposuction
BeautiFill is a laser liposuction device that preserves fat cells to be implanted in other parts of the body. By using laser energy, the BeautiFill system easily and gently extracts fat cells from unwanted areas. While other liposuction procedures destroy this fat in the process, BeautiFill separates and purifies fat cells for use in other places in the body, like the cheeks, lips, breasts, buttocks, and more.
BeautiFill is much more comfortable than traditional liposuction procedures, using smaller incisions and requiring only local anesthesia. You will be awake and made entirely comfortable during your procedure, meaning you don't have to worry about the risks of general anesthesia.
How BeautiFill Liposuction & Fat Transfer Works
The BeautiFill laser makes fat removal easier while simultaneously encouraging tissue tightening and collagen remodeling for a smoother, more youthful final result. Your provider will make a tiny incision in the treatment area, then insert a thin tube called a cannula that delivers the laser energy to loosen fat cells gently.
Once the fat is broken up, the BeautiFill system removes it from the target area and preserves it for use in other places. Your provider can then strategically inject this fat into virtually any place on the body where you desire more natural volume.
Areas of the Body Where BeautiFill Can Be Used
BeautiFill laser liposuction can remove fat from virtually any part of the body. Popular areas include the tummy, thighs, and hips. Because the cannula is so tiny, the applications for BeautiFill are much broader than traditional liposuction!
Some of the most popular concerns we address by adding volume with BeautiFill include:
Hollow cheeks

Hollow or sagging eyes

Thin lips

Pitted scars and deep creases

Breasts

Buttocks
Benefits of BeautiFill Liposuction & Fat Transfer
One of our patients' favorite things about the BeautiFill procedure is that it can deliver a genuinely natural-looking transformation. Using the fat from your own body to increase volume makes BeautiFill a great natural alternative for those who wish to avoid dermal fillers, breast implants, or other synthetic materials.
Other benefits include:
Reduced recovery and downtime

Less invasive than other surgical procedures like traditional lipo or breast augmentation

Longer-lasting results than other injectable fillers

Boosted skin tightening and collagen remodeling

FDA approval
Is Liposuction & Fat Transfer Right for Me?
If you're looking to remove stubborn fat and rejuvenate features that have fallen flat, BeautiFill liposuction and fat transfer may be an excellent option for you. We're happy to answer any questions and address your concerns during your consultation, where we will discuss your aesthetic goals and create a comprehensive treatment plan., give us a call! 
SoCal Lazer & Medi Spa: Beauty Solutions in Huntington Beach, CA
At SoCal Lazer & Medi Spa, our goal is to provide life-changing aesthetic treatments with support, compassion, and expert care. When you're ready to begin your journey toward a slimmer, younger-looking you, schedule your first consultation with our experienced team by calling (949) 432-4849 or request an appointment here.