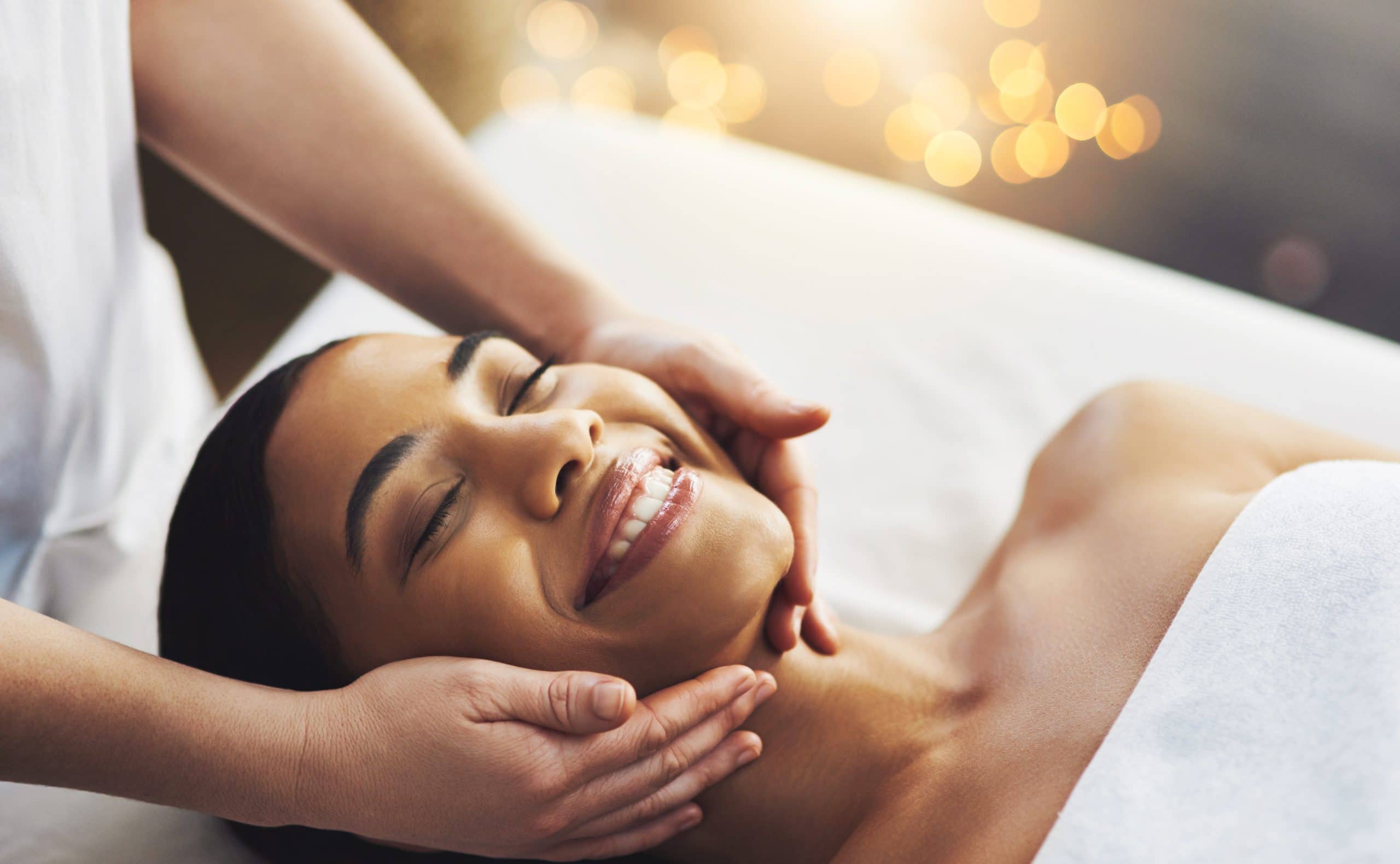 Top Facial Rejuvenation Treatments for the New Year
The winter months can be harsh on our skin—and, increased time indoors, comfort foods, and lack of Vitamin D don't help! But winter is also an excellent time of the year to relax, regain energy, and treat ourselves. After all, you will need to look and feel at your best to make the most of the upcoming year!
That is why here at SoCal Lazer & Medi-Spa we offer a range of facial rejuvenation and skin resurfacing treatments that can help you rediscover your natural beauty and restore your skin's health. Learn about the best facial rejuvenation treatments for the new year below or get in touch for a personalized treat!
RF Microneedling
Radiofrequency microneedling—or RF microneedling—is an excellent alternative to procedures like facelifts if your aesthetic goals include tighter, smoother, and more youthful skin. 
RF microneedling leverages the natural healing process of the skin. During the treatment, tiny needles and radio frequencies will be used to cause micro-damages to the skin, triggering your body's natural healing response. While doing so, the body will create new collagen and elastin, which are the compounds responsible for maintaining the skin's youthful look. 
At SoCal Lazer & Medi Spa, we leverage some of the latest technologies—such as the PiXel8-RF micro-needling device—to deliver unparalleled results. Some of the benefits you can expect from RF micro-needling treatments include:
Reduced visibility of wrinkles and lines

Reduction of acne scars, stretch marks, and surgical scars

Restoration of enlarged pores and uneven skin tone

Reduced visibility of sun damage and hyperpigmentation
Dermal Fillers
The appearance of wrinkles and fine lines is a natural part of the aging process. As the production of elastin and collagen in the skin slows down, you are likely to see your skin lose volume, start to sag, and show the telltale signs of time.  
Thanks to the range of dermal filler treatments at SoCal Lazer & Medi Spa, you can boost the levels of elastin and collagen, restoring the youthful beauty of your skin. 
Dermal fillers such as Juvederm™, Radiesse®, and Restylane® mimic and replenish the naturally-occurring compounds that keep your skin looking young, tight, and healthy!
Kybella™
Over 50% of people are unhappy about the look of their chin and neck (also known as the submental area), reporting that their double chin negatively impacts their self-esteem.  
But the appearance of a double chin is extremely common, and not just among people who are overweight! In fact, some of the most common reasons for the appearance of submental fat include weight fluctuations, aging, and even genetics. 
Luckily, today, you can count on permanent, FDA-approved double chin treatments, such as Kybella™. Just 3-6 Kybella injections can replenish the levels of deoxycholic acid in the skin, a naturally-occurring substance responsible for destroying fat cells. 
IPL & Erbium Laser Resurfacing 
As we age, the body's production of collagen and elastin slows down. While this is a natural process, it can cause wrinkles and fine lines to appear more defined. In turn, this can cast a shadow over your natural beauty! 
Intense Pulsed Light (IPL) and Erbium laser resurfacing treatments use intense wavelengths of light to regenerate your skin, boost collagen production, tighten skin tissue, and reduce the visibility of imperfections. 
Hydrafacials
Our face is always at the forefront of our everyday life, and can easily fall victim to pollutants, dirt, and stress. Hydrafacials are deep-cleansing treatments that provide exfoliation and relaxation—and they clean your facial skin to unprecedented depths! In just five steps, Hydrafacial treatments clean your skin, eliminate toxins, promote collagen production, and get rid of oils pile-ups. 
New Year, New Look
2022 is just around the corner, and you deserve to start the New Year looking and feeling at your best! A facial treatment can help you achieve your aesthetic goals, rejuvenate your skin, and offer you a healthy confidence boost. Treat yourself this year—there's no time like the present!
Find The Best Facial Rejuvenation Treatment For Your Needs At SoCal Lazer & Medi-Spa
Our team is passionate about helping people rediscover their confidence and enhance their natural beauty. Discover our range of facial treatments by calling SoCal Lazer & Medi-Spa at 949-997-0997, or book your initial consultation here!