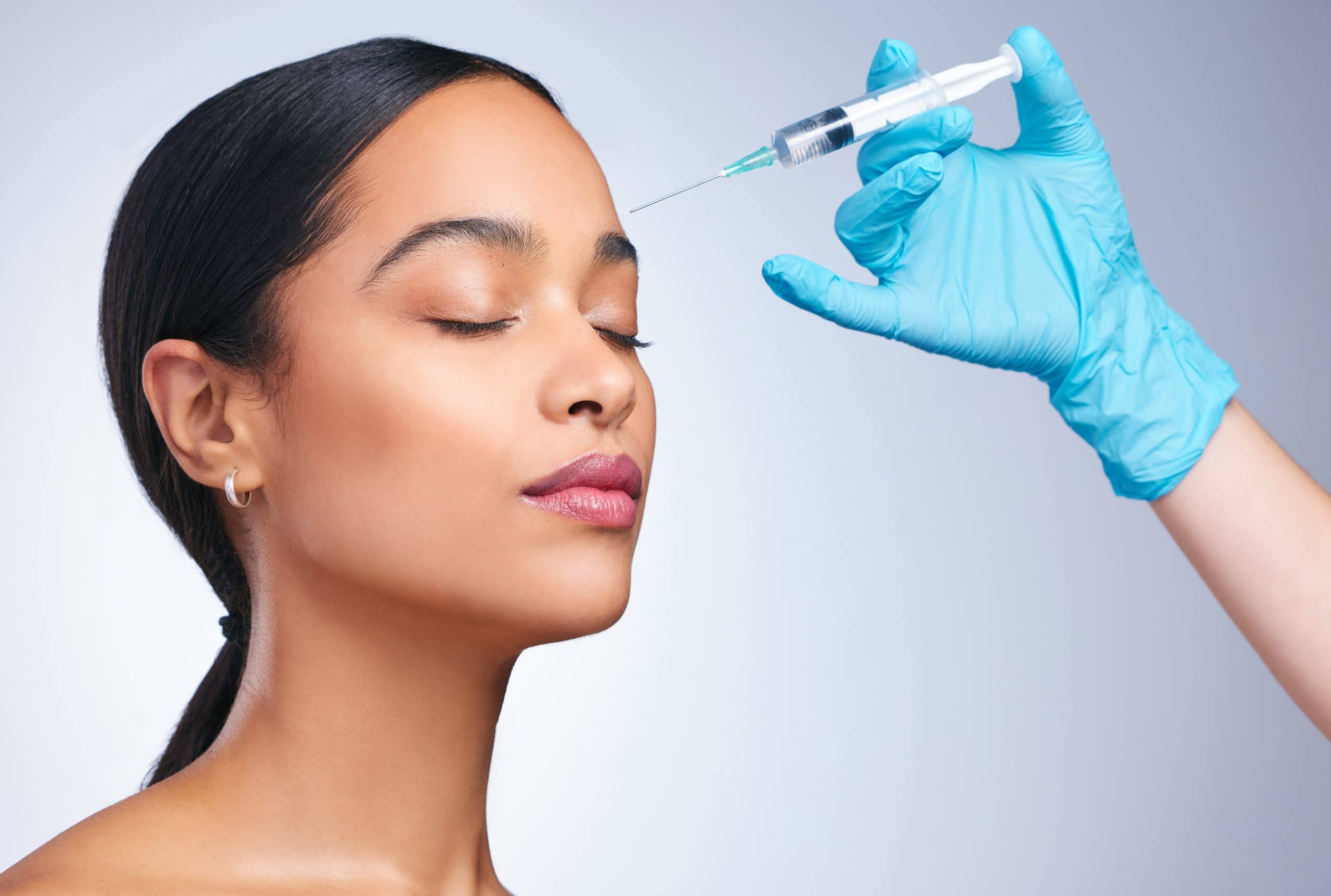 All About Dermal Fillers: Your Questions Answered
When researching the most popular cosmetic procedures, it doesn't take long to discover dermal fillers. Unfortunately, many people misunderstand these wonderful skin rejuvenating substances. In the early days of dermal fillers, we saw countless celebrities with unnatural lips and puffy faces splashed across tabloid pages. These botched results made many people wary of the treatment. 
But times have changed! Today's dermal fillers are made of advanced, naturally derived substances. When applied with an artist's hand and vision, your results will look completely natural: vibrant, voluminous skin that provides the youthful glow you're after. 
But with all the misconceptions out there, it's natural to have concerns. That's why we're here to answer your top dermal filler questions!
What Are Dermal Fillers?
Dermal fillers are gel-like substances engineered to rejuvenate the face and neck. They are injected into the skin, and they help to reduce the appearance of unwanted wrinkles and sagging skin. They also help to contour your skin while creating volume.
Dermal fillers are usually made from hyaluronic acid, which occurs naturally in your body. Hyaluronic acid is a sugar molecule, and it binds water while acting as a lubricant. That's how dermal fillers keep your skin plump and vibrant—by drawing and retaining moisture for hydration and volume.
What Should I Expect from Dermal Fillers?
Different types of dermal fillers plump your skin in different ways. The dermis (underlying) layer of your skin is ultimately responsible for providing both strength and elasticity. Your body stops producing collagen as it ages, but dermal fillers counter this by acting in the same way that collagen does. 
In just one quick, 30-minute session, you can see instant results that last for up to 9 months. Dermal filler injections can give you a very natural result, and they don't affect your facial expressions at all. 
What is the Best Dermal Filler?
The truth is, there is no "best" dermal filler overall. Each filler addresses a unique concern with a specialized formula. When you book a consultation at SoCal Lazer & Medi Spa, your provider will have a thorough conversation about your aesthetic goals to determine the perfect product for you.
Types of Dermal Fillers We Offer:
Juvéderm™:

Restores facial contours and improves signs of aging in the cheeks, lips, and around the mouth.

Radiesse®:

Smooths moderate to severe wrinkles around the nose and mouth and corrects volume loss in the back of the hands.

Restylane®:

Adds volume and smoothness to the face and lips.

Revanesse Versa®:

Corrects volume in delicate areas, such as under the eyes.

Belotero®:

Fills under-eye bags; fine wrinkles on the forehead, eyes, and mouth; and more.
Where Can Dermal Fillers Be Used?
Some of the most popular areas for dermal fillers include the cheeks, lips, bridge of the nose, and chin. Some people also use them to smooth or plump their skin around the eyes, forehead, neck, and hands. Plus, it's very easy for you to use them alongside other treatments, such as Kybella double chin treatment, for a full facial rejuvenation package.
What is the Process of Getting Dermal Fillers?
The process is very simple—so simple that you can get dermal fillers on your lunch break! You can undergo treatment on a regular basis to maintain your results and boost long-term collagen and elastin production. Here's a step-by-step process:
Facial assessment:

your provider will determine the ideal fillers for your goals

Cleansing:

we prepare the skin with a gentle cleanser

Anesthetic:

we use topical numbing creams to help you feel as comfortable as possible

Injections:

our expert providers will inject the fillers in tactical areas of the skin

Clean-up:

we provide any after-care instructions and send you on your way!
Let Your Face Speak Volumes 
Our faces speak volumes about us—so shouldn't you feel confident about your skin's appearance? Dermal fillers truly are one of the best ways for you to smooth, tighten, and volumize aging skin. Get the youthful appearance you are looking for at SoCal Lazer & Medi Spa today!
SoCal Lazer & Medi Spa: Dermal Fillers in Huntington Beach, CA
Our dedicated team of aesthetic specialists can't wait to help you rediscover your youthful glow. With a range of dermal fillers and expert knowledge of where and how to add contour and smoothness to the face, we're Huntington Beach's top medical spa. Come relax in our luxurious spa environment and turn back the clock on your appearance. Call 949-42-4849 or request an appointment online today!